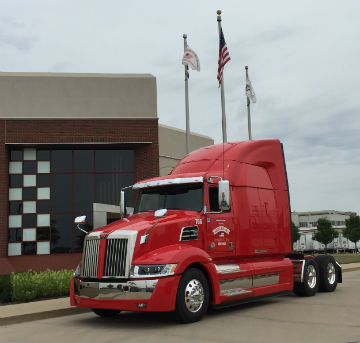 Hornish Bros., Inc. is an award winning company providing trucking and logistical services.
HBI is committed to excellence. We strive to serve promptly, efficiently and courteously every time! By employing the finest personnel, utilizing electronic communications and purchasing and maintaining exceptional equipment, Hornish Bros. meets the needs and exceeds the expectations of its customers.
This commitment to quality service has been consistently recognized by our customers. Hornish Bros., Inc. is proud to have earned the distinction of being the recipient of the General Motors Worldwide Purchasing "Supplier of the Year" for eight years. We have also been honored previously as a FedEx Global Supply Chain Services' Automotive Carrier of the Year.

This world class service performance is achieved when everyone works together toward one goal: picking up and delivering our customers' freight on time, everytime.